UPDATED: 1:00PM, SUNDAY 9th AUGUST.
While its passenger car sibling Holden has announced the latest in fuel saving engines, its performance arm has been working on the latest iteration of its E-series range.
Pavle.com.au can tell you exclusively that HSV has employed a radical visual design to catch the attention of passing motorists, along with a bi-modal exhaust to deafen the said passing motorists.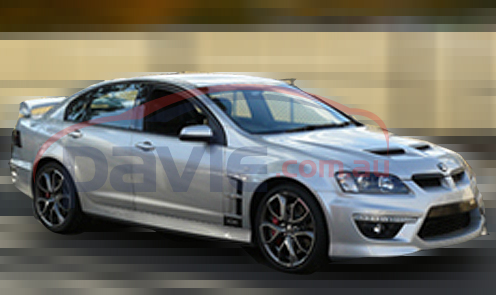 LED driving lights appear to be standard across the range (and sit as a horizontal strip across the front bar. Pontiac styling cues ensue in the form of bonnet scoops (presumably non-functional) and a revision to the power outputs place the E2-series HSV comfortably back at the top of the power ladder.
Two engines will be on offer – a 317kW 6.2-litre LS3 V8, along with a 320kW 6.2-litre LS3 V8.
Although we can't confirm it yet, it's rumoured that automatic models will be offered with a quasi launch control program (still a rumour though).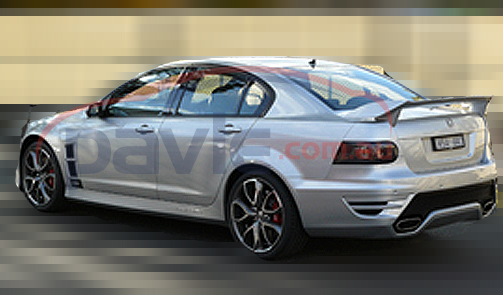 GTS and Senator Signature ride height has been dropped 8mm to 112mm, while the Clubsport R8 loses 3mm, going down to 117mm.
While the ride height has been dropped, weight has increased in two models. Clubsport R8 gains 1kg, GTS gains 7kg, while the Senator Signature loses 9kg.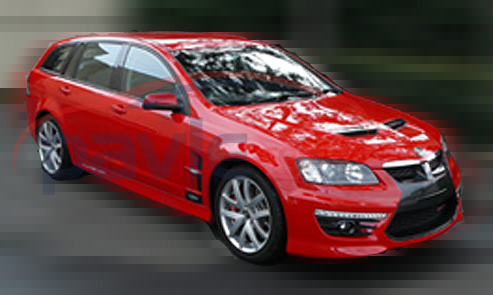 Brake sizes remain the same for the Clubsport R8 and GTS. The Senator Signature on the other hand receives the same size brakes fitted to the HSV W427 which has reached the end of production, measuring 378mm (front, ventilated) and 350mm (rear, ventilated).
As mentioned earlier, a bi-modal exhaust will be standard on the GTS and optional on the Clubsport R8 and Senator Signature. The bi-modal exhaust will allow the driver to walk on egg shells, or walk on dynamite at the flick of a switch.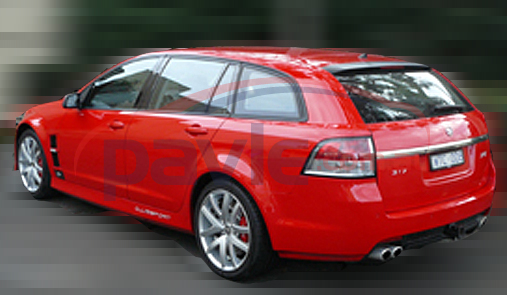 The GTS will now be fitted with 20 x 8.5 wheels front and 20 x 9.5 rear as standard, while the Clubsport R8 and Senator Signature receive 19 x 8 and 19 x 9.5 (front and rear respectively).
What are your thoughts on the latest iteration of HSVs?
Text additionally licensed for use only at CarAdvice.com.au.
UPDATE: While most people are already aware, HSV will be offering their V8 range with LPG. From what our sources have indicated, the higher output engine will be fitted with the LPG system. The injected system allows the vehicle to produce more power and consume less fuel.
The following pictures illustrate the vehicle's daytime running lights and also confirm the Senator will not receive the outlandish bonnet scoops and will retain a more conservative look. Thanks to James33 of LS1.com.au for the tip.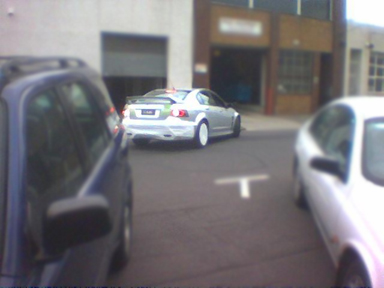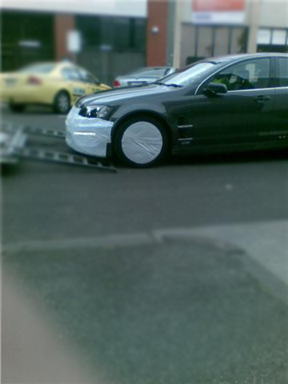 If you have any spy photos you would like to contribute, send us an e-mail with the details.
Filed under: HSV, spy photos on August 7th, 2009