HSV's E Series 3 Grange has been leaked to Pavle.com.au and our CGI artist has been hard at work putting together the final product.
In addition to a new high-spec interior developed by Siemens VDO in Australia, the HSV Grange E Series 3 is possibly going to receive automatic parking, similar to that seen in the Volkswagen and Lexus range of vehicles.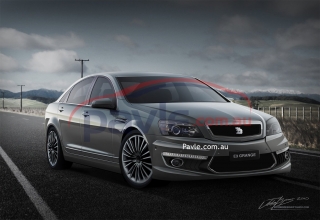 If the spy photos are anything to go by, the prototype test vehicle is using the technology. Whether it makes its way onto the final product is a different question, though.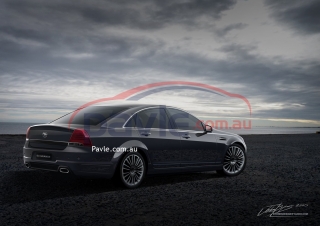 Additional changes to the HSV Grange E Series 3 include an up-rated engine. The Grange will now be powered by the same 325kW, 6.2-litre V8 LS3 engine as seen fitted to the E Series 2 GTS.
Other exterior changes include a new front and rear bar, new wheels and LED Daytime Running Lights (DRLs).
Expect to see the HSV Grange E Series 3 released at this year's Sydney International Motor Show.
Filed under: Commodore Series 2, Holden, HSV, spy photos on August 15th, 2010