With Holden's all new 2011 Captiva 5 and 7 just around the corner (to be launched to the media mid-February), Pavle.com.au has snapped a Captiva 5 undergoing final preparations prior to the launch.
The images show that the front fog lights have moved higher up the bumper bar and the tail lights have received a minor re-shape.
The interior appears to remain fairly similar to the outgoing Captiva 5. The majority of the changes reside under the bonnet.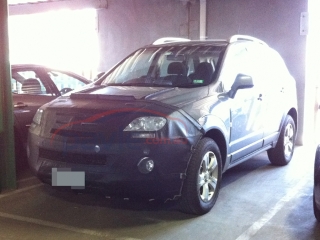 The biggest news is the addition of a diesel powertrain for the Captiva 5, more on this later though.
One of the Captiva 5's biggest complains has always been the lack of power available from the petrol engine. The revised 2.4-litre four-cylinder petrol engine gets a 20kW power boost to 123kW, with a higher revving engine. The new engine also brings with it a six-speed manual transmission and a six-speed automatic transmission.
Seating remains at a five passenger capacity.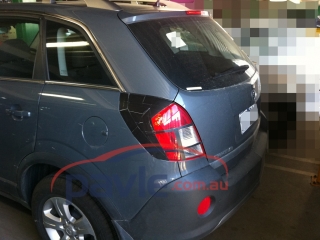 The new diesel engine is a 2.2-litre four-cylinder turbocharged diesel engine that produces 135kW. The Captiva 5 will remain front wheel drive only for petrol variants and will only be available in all-wheel-drive in the single diesel variant. The diesel variant will also only be available with a six-speed automatic transmission.
Additionally, the Captiva 7 will receive the same engine, but will also receive a beefed up 3.0-litre naturally aspirated V6 petrol engine. The .2-litre reduction in engine capacity yields added power, with 30kW gained, boosting power levels to 190kW.
Filed under: Captiva 5, Holden, spy photos on February 9th, 2011