Our spy photographer has snapped photos of the 2011 Ford Falcon Series 2.
Although the photos were taken from a distance, it's quite clear that the car-bra clad Falcon is hiding a front-end minor restyle.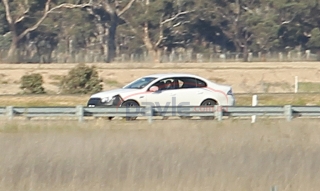 Judging by the lack of car-bra at the rear of the vehicle, it's likely that it's only the front that will receive the remodel.
The second shot shows what looks like slightly more flare on the front wheel arches.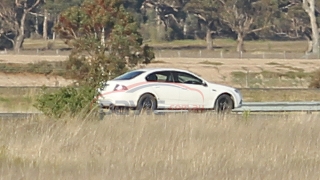 Pavle.com.au will keep you posted as more information comes to hand. At this stage, the Series 2 of the FG Falcon is likely to be released close to the end of the year to coincide with the release of the EcoBoost engine range.
Filed under: Falcon, Ford, spy photos on August 6th, 2011