Pavle.com.au spy photographers have been busy this month. In addition to the FPV Coyote V8 and Territory Diesel scoops, the snap happy spies have captured exclusive interior photographs of the Aussie developed Ford Ranger T6 mules.
The Ford Ranger (dubbed the T6) is expected to be ready for the 2012 model year.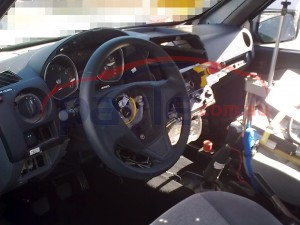 Ford Australia is engineering the T6 Ranger with a 2.0-litre variant of the EcoBoost I4 four-cylinder engine. Predicted to produce around 170kW and 325Nm of torque, the engine will provide plenty of torque for the Ranger's main applications.
In addition to the petrol EcoBoost engine, Ford will retain the 3.0-litre Durtorq 3.0-litre TDCi engine currently in use. The EcoBoost engine will feature Ford's dual-clutch six-speed automatic transmission, in addition to a six-speed manual option.
From the photos, it's quite clear this mule is still in the early stages of development. The interior fittings suggest new switchgear and centre console for the Ranger, giving it a more upmarket feel from the current offering.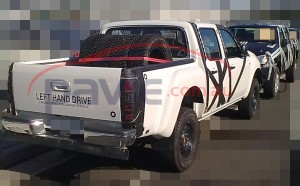 The dark coloured Ranger test mules are fitted with the EcoBoost engine, while the white coloured Ranger test mules are fitted with the Duratorq diesel engine.
Cleverly disguised as Mazdas, the entire fleet of Ranger T6 test mules features Mazda BT50 headlights and body features in an attempt to keep interest at bay.
These photographs have been licensed to CarAdvice.com.au only.
Filed under: Ford, spy photos on January 7th, 2010